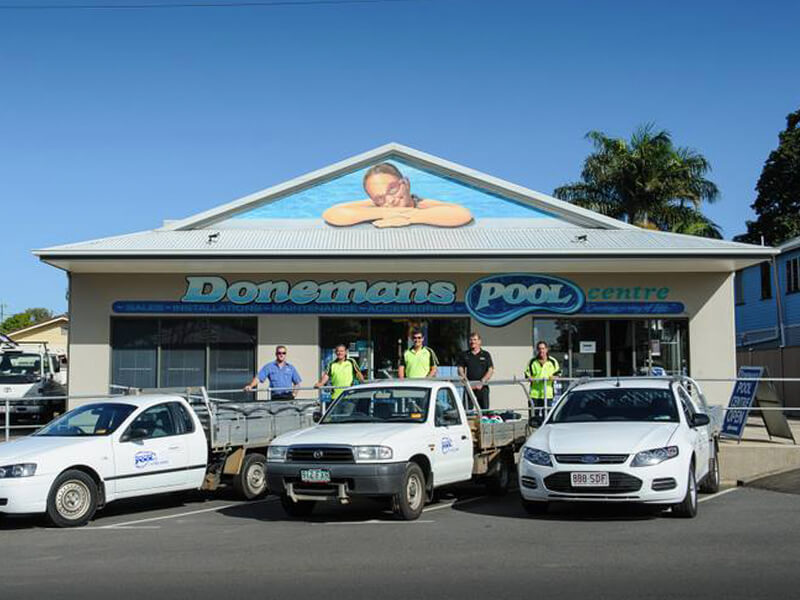 Donemans Pool Centre is located on Boundary Street in Bundaberg South. The shop consists of a friendly team of staff & a wide range of products from top quality suppliers.
We carry products from major brands including Zodiac, Hayward, Focus, Maytronics, Lo Chlor, Kreepy Krauly & many more.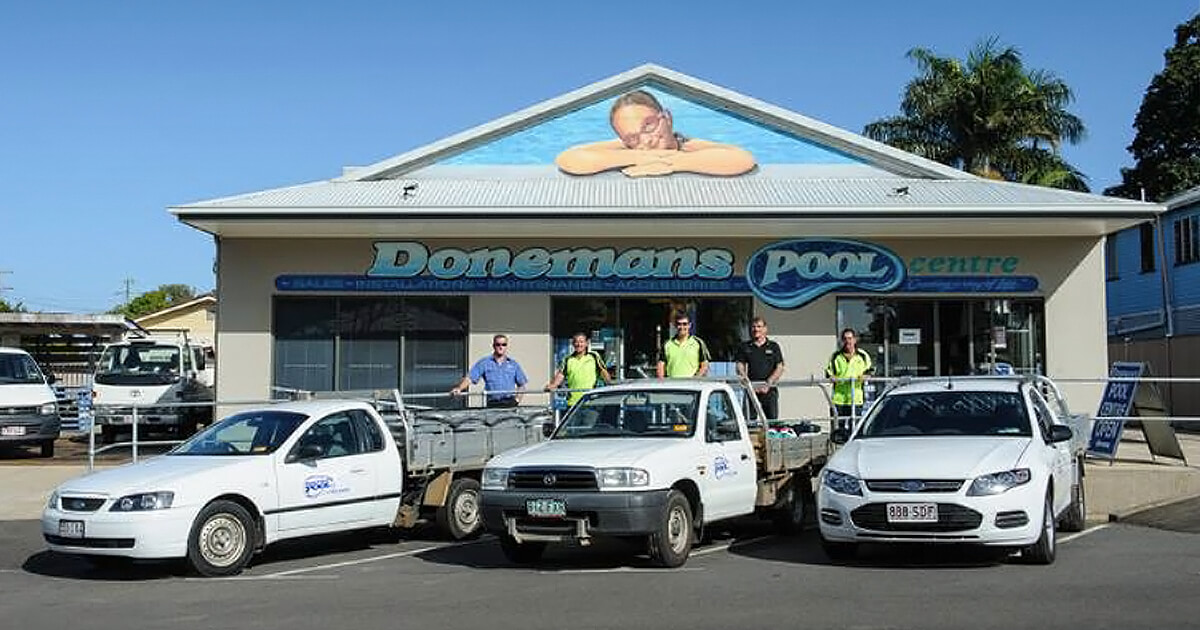 We also have a huge range of spare parts & accessories. If we don't carry it in stock, we can get it for you! In-store displays of Robotic Cleaners, Salt Chlorinators, Pumps & Filters means you are sure to find what you are looking for.
We offer free, digital water testing using the latest Water Testing equipment. A printed report, a personal run through with one of our experienced and trained staff members, and a shop full of products, Donemans Pool Centre is your one-stop-shop for all of your home pool maintenance.
Come in & see the friendly team today for more information.
We are open 8am-5pm Monday to Friday, and 8am-12pm Saturday. We are closed on all public holidays.
We offer a completely FREE water testing service in-store.
We require approximately 300ml of water to conduct a water test.
The ideal time to take a water sample is during or just after a filtration cycle, but take the sample from at least elbow depth and away from any inlets into the pool. The sample is best brought straight in for testing – avoid leaving it in the car for any period of time as it can affect the result and we may not test it.
19 Boundary Street
Bundaberg South QLD 4670
Mon - Fri: 8am - 5pm
Sat: 8am - 12pm
Looking to build your dream pool?
No matter your pool construction needs, our team can help design and build your dream pool.