We love helping you find your unique swimming pool solution according to your specific family and home needs.
Donemans Pool Centre was established by Kevin & Robyn Doneman, on the principle of designing and constructing sprayed concrete pools that not only enhance the beauty of your home but are also built to last. We are proud to say that we are the specialists in swimming pool construction in Bundaberg and the Coral Coast.
What sets us apart from the rest
What sets us apart is our personal relationship with our clients as we stay in contact over many years to continue providing a quality service which includes maintenance, safety inspections and upgrading. We treat each pool that we build as a promise for long term enjoyment and investment for our clients' homes.
We are able to work closely with your home builder to produce a streamlined process of house & pool construction. You are able to involve us in the planning stage, or at a later date. We will communicate clearly with both you and your builder, to ensure matching timelines and a swimmable pool come handover.
Our extensive & qualified team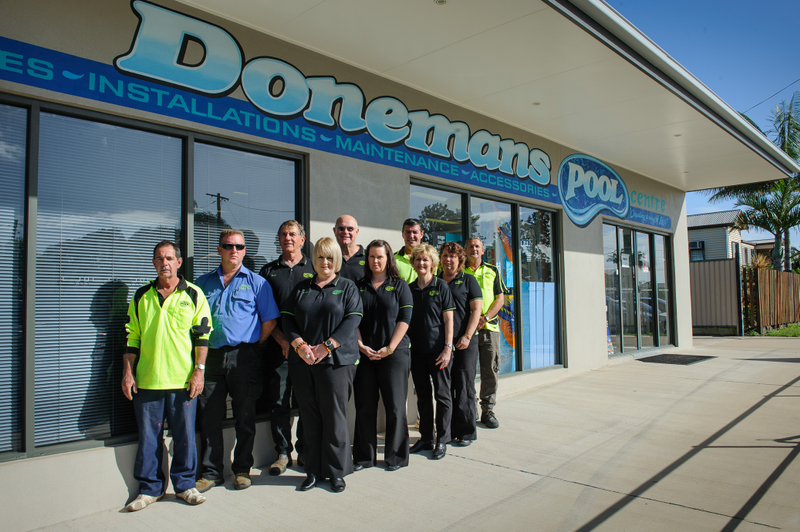 Donemans Pool Centre currently employs 11 full-time staff members, with a number of our staff having a 10+ year tenure with the company. We employ experienced, knowledgeable and friendly staff to ensure that you get the best advice, service and product.
We are QBCC licensed pool builders, proud members of Master Builders Queensland, Titanium Partners with Fluidra and the only Elite Maytronics Dealer in Bundaberg. We have formed long-lasting relationships with suppliers, contractors and clients to maintain a positive image over the past 40 years.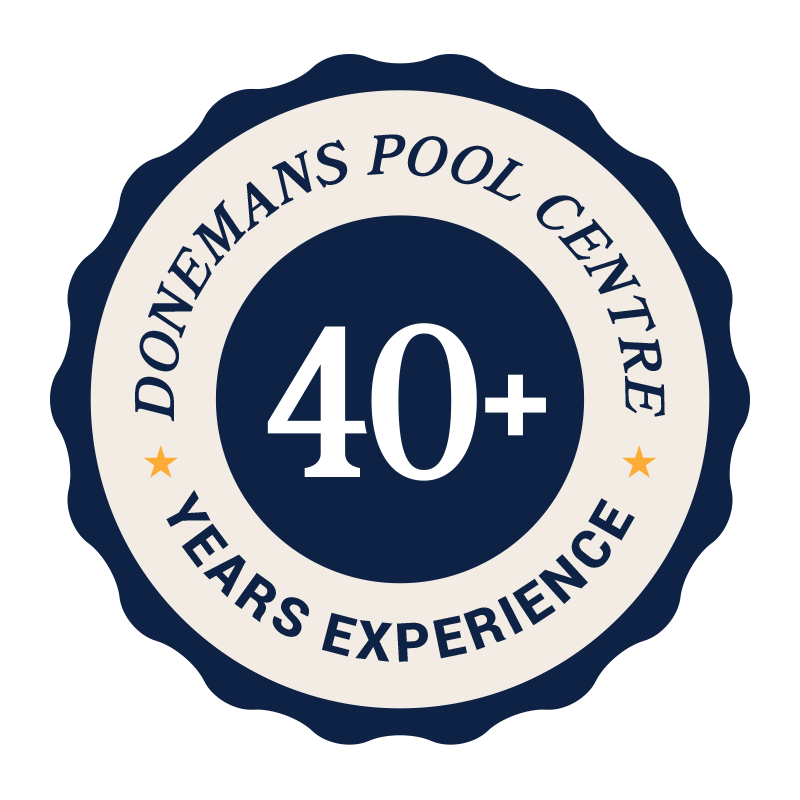 19 Boundary Street
Bundaberg South QLD 4670
Mon - Fri: 8am - 5pm
Sat: 8am - 12pm
Looking to build your dream pool?
No matter your pool construction needs, our team can help design and build your dream pool.